Posted by Michelle Hughes on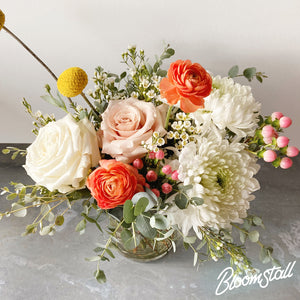 There are several places you can purchase fresh flowers.  Where you buy your flowers from depends on how they will be used. Grocery store flowers:  The bunches and simple bouquets at the checkout are normally a lower quality flower than a florist or flower shop.  Expect them to last 3-5 days.  Grocery store flowers are good for adding a pop of color to just about any room. Flower stand flowers:  If you live in a rural area there may be a flower farm near you that sells flowers on a roadside stand.  Keep in mind that these flowers have been...
Posted by Michelle Hughes on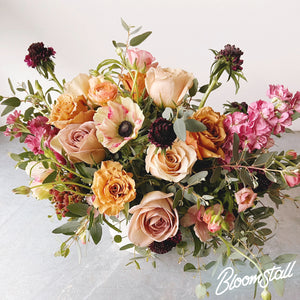 One of the most commonly asked questions of florists is "How do I make my bouquet/arrangement last longer?" Here are some tips that will help to extend the life of your flower arrangement. If you are buying a wrapped bouquet take it straight home and don't leave it in the car for an extended period.  It's going without water and can wilt quickly.  Snip ALL of the stems about a quarter of an inch and at an angle, you can use a pair of scissors.  The angle is to prevent the stems from lying flat on the bottom of your vessel,...