Posted by Michelle Hughes on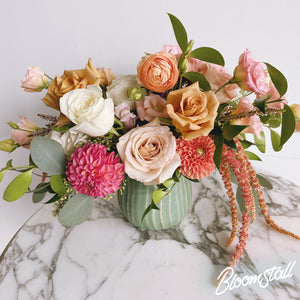 When deciding on which flowers to include in an arrangement for a birthday it's best to consider the personality and likes of the receiver.  Many florists will include cheery and colorful flowers in their birthday arrangements, but what if the receiver is more refined or partial to neutral colors? At Bloomstall Flower Boutique we design by color palate instead by specific flowers.  We have flower arrangements that are refined, using a single color such as white, and arrangements that are inspired by the seasons of the year.  While we don't use a lot of bold, bright colors in our exclusive...
Posted by Michelle Hughes on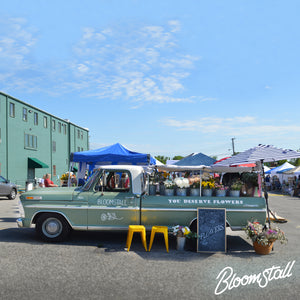 Add a unique, vintage touch to your next event by including Fern the Flower Truck by Bloomstall Flowers.  Fern is a beautiful, 1968 For Ranger in original Boxwood green outfitted with buckets that can be filled with beautiful blooms by the stem or ready to go wrapped bouquets.  Fern is available for just about any kind of event within a 25 mile radius of downtown Columbia, Tennessee.  Fern is perfect for: Weddings Birthday Parties Photo Shoots Recitals Graduation Parties Bridal Showers Baby Showers Family Gatherings Bachelorette Parties Grand Openings There is a base price of $250 to have Fern at...