Posted by Michelle Hughes on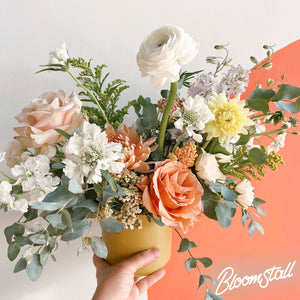 One of the most common questions asked about florists online is "How much does it cost to send a bouquet of flowers?" First of all, let's distinguish the difference between a flower bouquet and a flower arrangement.  Florists define a bouquet as flowers and greenery that is wrapped in paper and carried out by the customer.  As a general rule florists don't deliver bouquets since they need water and there may be several deliveries on the van, it may be hot outside, etc. A flower arrangement on the other hand is hand crafted in a vase, urn or other container. ...
Posted by Michelle Hughes on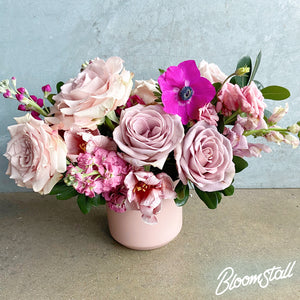 If you are looking to send flowers to anyone in Columbia, Tennessee consider Bloomstall Flowers.  Voted the best florist in Columbia two years in a row in 2021 and 2022.  We are a locally owned and operated flower shop.  Unlike all of the national order taker websites you see advertising on google as "local", we are a real flower shop in the heart of Columbia, Tennessee.   Shop our one of a kind flower arrangements now.  We offer same day fresh flower delivery to any address within 12 miles of downtown Columbia. Sending flowers is as easy as picking out the...