Posted by Michelle Hughes on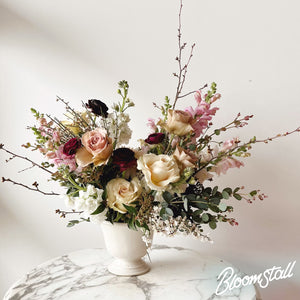 When it comes to sending flowers there are two main ways to do so. The first way is to order online or by phone from a national flower clearing house like FTD, Teleflora or 1800 Flowers.  These are NOT florists.  They are call centers and websites with pre-designed flower arrangements.  When you order through these services your order is forwarded to a local florist who uses the design template you selected to create your flower arrangement.  Florists associated with the clearing houses pay yearly fees to be a part of the network.  You won't get to customize the arrangement as...
Posted by Michelle Hughes on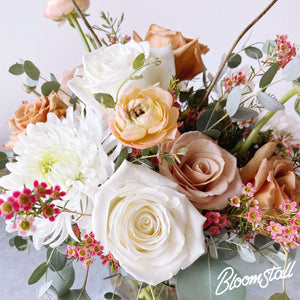 A florist is a professional flower arranger.  They purchase quality flowers from local growers or flower wholesalers.  The flowers are processed and kept in coolers at the perfect temperature until they are used in an arrangement.  A florist has skill, knowledge and artistry that allows them to arrange flowers in a unique way.  Arrangements are normally provided in a vase with water and there may be floral foam or wire down in the vase to assist with the arranging process.  Florists also often delivery flowers in their area and charge a small fee for doing so.  They may also design...