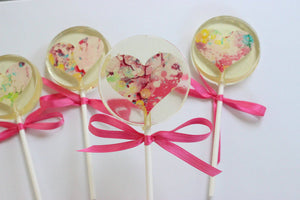 Watercolor Heart Lollipop - Strawberry Flavor
100% edible watercolor heart in clear glitter-y candy. Each heart is different + equally gorgeous!
Sold individually wrapped.
If you are adding this item to a flower delivery it will come in a white paper bag.
This item can be added to any Bloomstall curated giftbox.