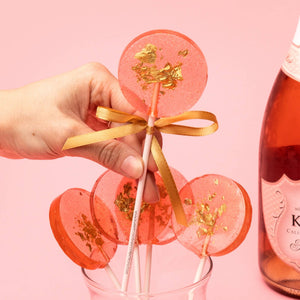 Rosé Wine Sparkle Lollipop - Rosé Wine Flavor
These gorgeous rose gold rosé wine lollipops are made with real alcohol (less than 1%) with our handcrafted gold flakes and edible glitter.
THIS DESIGN IS VEGAN ❤️
Sold individually wrapped.
If you are adding this item to a flower delivery it will come in a white paper bag.
This item can be added to any Bloomstall curated giftbox.